WIDE MOLDINGS
Wide moldings are very popular. They have many uses, including the renovation of floors, and have a decorative function. Wide moldings are often used by architects who wish to make full use of their decorative potential. They strongly underline the contrast between the wall and the floor, making them an additional decoration for your interior. They emphasise the aesthetics and the unique character of rooms in classic and modern styles, including industrial, art deco, shabby-chic and English. The wide moldings in white are especially popular.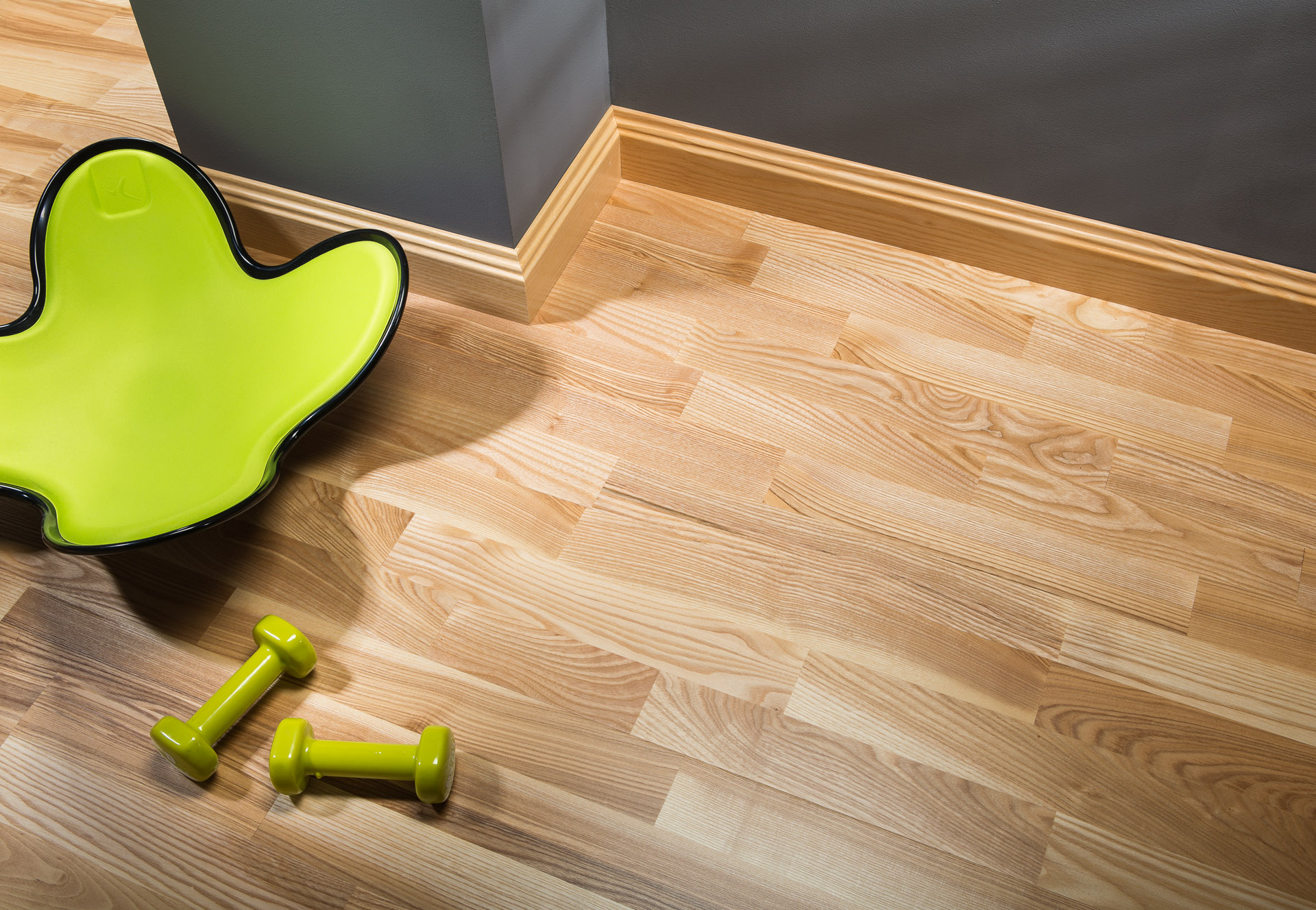 They are available in various colours and profiles, including white, painted and foiled. All boards have been made with great attention to detail, making them aesthetic and extremely durable. Barlinek's range includes moldings up to 20 mm thick. Their length is 2,200 mm, and the available heights are in the range of 40 mm to 95 mm.
Each wide moldings in Barlinek's range has a special groove on the inside, allowing you to hide antenna cables. In addition, it protects the wall against dirt and scratches, and also prevents the possible penetration of dirt under edges of the boards.
Another advantage, which is characteristic of wide moldings, is their easy assembly. Even people with little experience in refurbishment will manage it. First, each wide moldings must be cut to the required dimensions. Then, the mounting clips should be attached the wall and the board mounted onto them. Shortly after completing the job, the moldings are ready for use and do not require further finishing work.
BARLINEK MOLDING BOARDS – THE MOST POPULAR TYPES: