HIGH MOLDINGS
High moldings are becoming more and more popular. They are an impressive decoration for the room and are suitable especially for spacious interiors. High moldings available in Barlinek's range are made of 100% coniferous wood, which is painted, foiled or covered with natural veneer. For modern interiors, we especially recommend high moldings in white. Among those in the colours of natural wood, you can choose from many motifs, such as Oak Touch, Oak Sense, Oak Harmony, Ash Beech and Jatoba. All high moldings are available in lengths of 2,200 mm and in heights of 90 mm and 95 mm.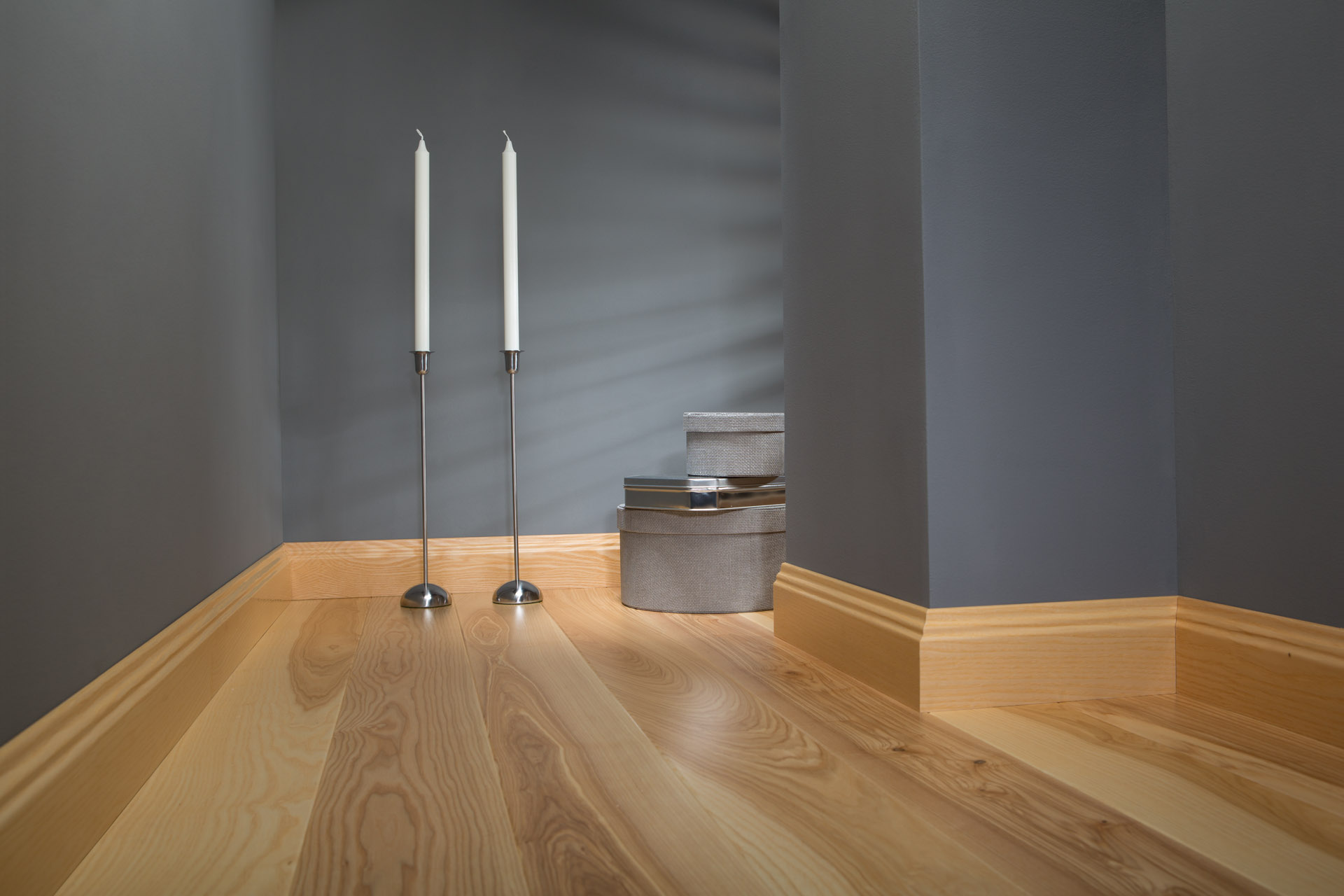 High moldings look especially well in bright interiors. They will become a perfect complement to the interior design in the English or Scandinavian style. They also look good in lofts. In interior designs the high moldings should match the colour of the Barlinek Board floor. In interiors a solution is also often found in which wood-coloured floorboards are enclosed in a surround made of white moldings.
The high moldings is not only beautiful, but also practical. Thanks to the appropriate height, it nicely masks expansion joints, i.e. breaks visible between the floor and the wall. In addition, high moldings from Barlinek make it easier to cover telephone and antenna wires. All because they have a milled groove along which you can run installation wires.
The high moldings is easy to assemble. You can install it in a few simple steps. The first step is to screw to the wall the wall clips supplied by us, and then fasten the high moldings onto them.
What is important, they can be easily cut to the required dimensions and create sections which allow the effective finishing of the connection points with the door frame.
BARLINEK MOLDING BOARDS – THE MOST POPULAR TYPES: