OAK VENEERED MOLDINGS
Barlinek veneered moldings are the highest-quality products. Every one is made entirely of softwood, and finished in natural veneer. The veneer moldings are additionally lacquered or oiled, thanks to which they can be easily adapted to any type of floor. They look great in combination with Barlinek Floors. They come many heights and different profiles, which allow you to easily adapt them to the styles of your interiors.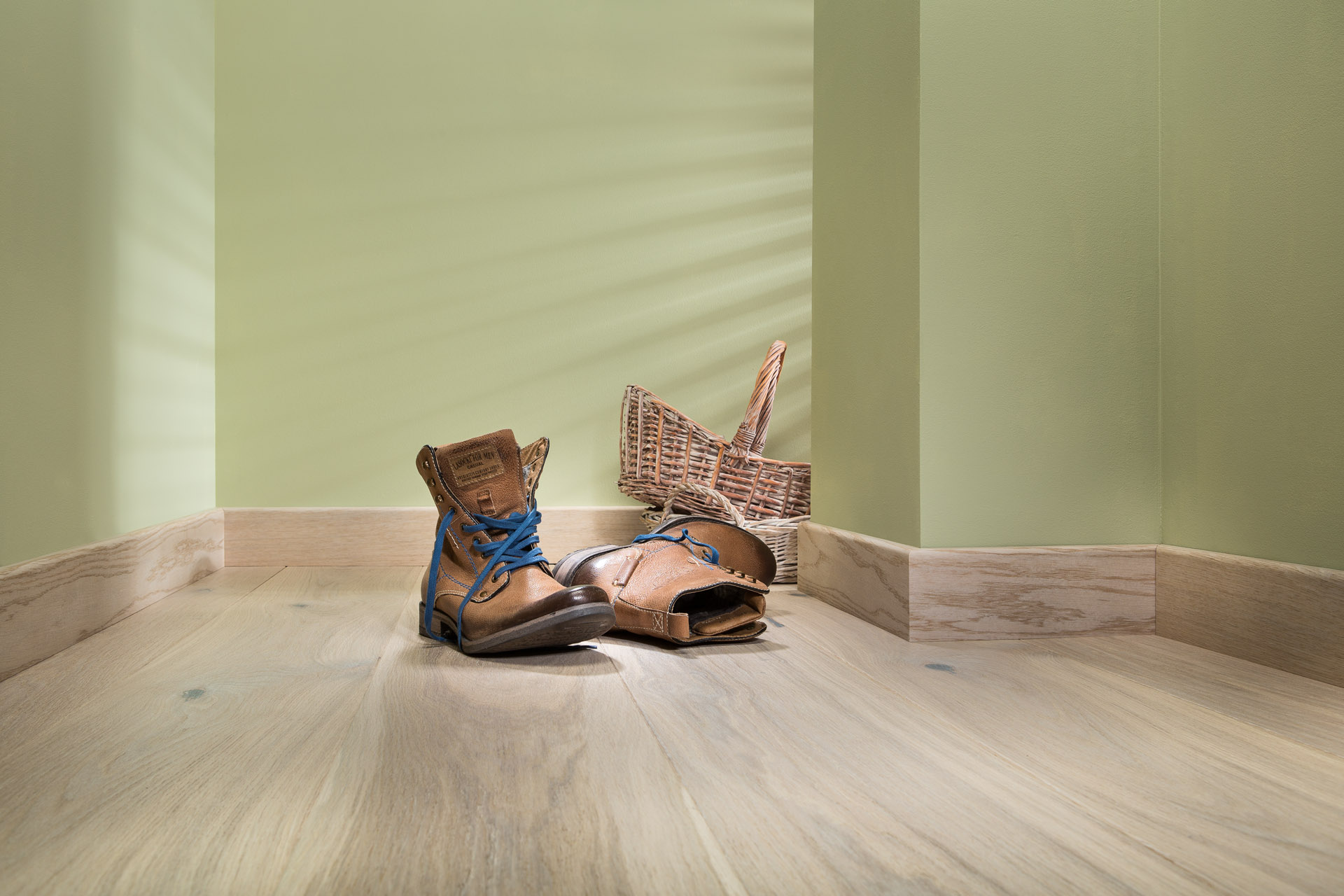 Veneered moldings have many functions. First of all, they add an aesthetic finish to the Barlinek Floor. The colour of the veneer moldings can be adapted to the colour of the floorboards. You can also ensure that the colour is an impressive, contrasting, frame for the floor. Combinations, where wooden planks in dark colours are finished with white veneered moldings, are becoming more and more popular. Each veneered moldings has two milled grooves on the underside of the board, which facilitate simple and aesthetic installation, using the clips supplied by Barlinek, or by gluing with the mounting adhesive. In addition, Oak veneered moldings mask the expansion joints between the wall and the floor. They also prevent dust and dirt from getting under the wooden floor, and also protect the walls against scratches during normal floor use.
Barlinek's range includes veneered moldings with décors with different looks, such as Ash, Maple, Beech, Oak, Jatoba, Wenge, and Merbau.
Each Barlinek veneered moldings is available in 2,200-mm lengths. It can easily be cut to the desired dimensions. Due to the solid design and high quality of the components, wooden veneer moldings will be in place trouble-free for many years.
BARLINEK MOLDING BOARDS – THE MOST POPULAR TYPES: